SERVICES
For the most suitable delivery solution for you and other issues, such as: transportation services in Latvia and the Baltics; long-term cooperation solutions; contract concluding - please contact us by phone. +371 29 112 777. Or write to e-mail: info@transports.lv

STANDARD
Express delivery
Standard shipment and cargo deliveries from point A to B, based on pre-agreed routes and timetables with our client.

Typically, this service type is suitable for our customers, which have their solid customer base and transpotation circkles; regular parcel and pallet delivery on certain routes; deliveries on specific days or several times a day; and delivery process does not require value added solutions. Proof of delivery: CMR, signed bill of lading, route sheet or other document according to the customer's instructions.


The service is suitable: wholesalers, warehouses, manufacturers of goods, for B2B deliveries

Express
Express shipment deliveries
Shipment deliveries in B2B and B2C segments + value added services.


This service is used by our customers, whose main activity is courier services, as well as online stores. For these industries common a wide and changing range of customers - legal entities and individuals, which can be both recipients and senders. Before starting the cooperation with the customer delivery and collection procedures are carefully agreed and approved, also additional services, such as: handing over service contracts to the recipient for signing, collecting cash for goods and delivery services, deliveries at special time intervals, communicating with customers before delivery, etc. Use of scanners and other customer's equipment, as well as any other additional services, depends on the customer's wishes and needs. We train our employees in accordance with the instructions specified by the customer and provide the most suitable transport units for the customer's needs; Vehicles can be used also for customer's advertisment, brand name, etc.
The service is suitable: For B2C and B2B deliveries; for courier posts, online stores un similar industries.

HIGH-VALUE
High-value shipment deliveries
Delivery of shipments in the B2B segment with increased security during transportation, because of cargo's value (high-value goods).


Shipments and goods whose value is high are subject to a special set of increased security measures during transportation, including: selection of employees, vehicle equipment, etc. These requirements aree agreed with the client before the start of cooperation. The compliance of transportation with the established standards is regularly checked in security audits performed by us and the customer.


The service is suitable: For B2B supplies; for manufacturers of goods, dealers, warehouses.

ADR
Transportation of dangerous goods
Delivery of shipments in the B2B segment with increased security during transportation, because of cargo's value (high-value goods).


Transportation of ADR or dangerous goods at the same time means both increased safety during transportation and specific vehicles dedicated for this purpose. Also selection of the most compliant employees, as well as delivery process in accordance with the provisions of ADR. Prior to the start of cooperation, both the necessary vehicles and their equipment, as well as long-term transport regulations are agreed upon, in order to minimize further price fluctuations, which is a significant aspect for customers' in this industry.


The service is suitable: For B2B and B2C supplies; for gas and fuel wholesalers.

TEMPERATURE
Temperature-controlled deliveries
Shipment deliveries in B2B and B2C segment. Deliveries of food and other goods ensuring the required temperature regime during the delivery process.


Our experience so far is related to grocery products' supply to private customers at their home; such shipments require both the correct temperature of the refrigerator and freezer temperature seperately. Vehicle equipment and the required temperatures, as well as shipment delivery and transfer procedures we bring into accordance with the customer before the start of the cooperation. Temperature controlled deliveries can be combined, for example, with express deliveries, as the client can add the necessary additional services, such as: document signing, cash or bank card payment on delivery, special delivery intervals, etc. We can also provide temperature-controlled deliveries in the B2B segment, delivering food products to the customer's retail chain or to end users. We can also ensure temperature-controlled supplies to wholesalers and retailers of medicine and medical products. All installed refrigeration equipment is certified, but also additional verification of the temperature delivery process and monitoring of temperature-controlled shipments is possible.


The service is suitable: For B2B and B2C supplies; for food retailers, online stores, food manufacturers and wholesalers. Wholesalers and retailers of medicines and medical products.
WHY CHOOSE US?
Experience

The company was founded in 1999 and provides services in the Latvian and Baltic land transportation market. In over 20 years company has gained a large experience in the B2B and B2C segments; settled a stable, economically sound, high-quality and predictable delivery system and cooperation models that operate without interruption 24/7.
Quality
Since 2014, in cooperation with the auditors of Bureau Veritas Latvija, the company has certified and regularly monitors the Quality Management System in accordance with the requirements of the ISO 9001 standard. And since 2016, also the Environmental Management System based on the requirements of the ISO 14001 standard.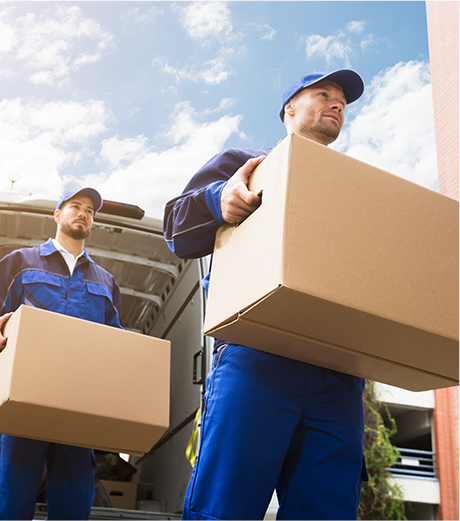 As both of these systems are constantly monitored and improved, all your suggestions and questions are welcome to send to us by e-mail: kvalitate@transports.lv
Tailored solutions

The company serves only long-term partners. Before starting cooperation, the neccessary delivery solutions are carefully discussed, tailored and developed according to customer's needs, including providing of compliant transport units, appropriately trained staff and other technical solutions. When developing individual solutions, we take as a basis the existing types of service, which we supplement with the specific needs and requirements of each client.
Capacity

The company has more than 200 different transport units in Latvia, Estonia and Lithuania together, which have been specially purchased and adapted to the needs of each client - as a part of the project that we develop at the beginning of the cooperation. The average age of the fleet does not exceed 4 years. For vehicles of tonnage up to 3500 kg, the average age is even less than 4 years. Every year, the company invests up to one million euros to replenish and renew its fleet, as well as to introduce other latest technologies. In addition to the technical support, in all three Baltic countries the company selects, trains and employs the required number of couriers and professional drivers, according to the number of transport units requested by customers.
Innovation

The company is purposefully working on the implementation of various innovations and technological solutions, for example, vehicles is being equipped with online cameras, which allows tracking vehicle/ cargo not only by GPS, but also see it online and monitor the cargo while transported. We also put our energy and resources to develope new software and application, which ensures the use of latest technologies in the daily work of couriers. Because we believe that each innovation and technology solution improves the quality and security of the company's services, as well as allows maintain a small but efficient management team; which in turn has a positive impact on the service costs, in the same time allows management to make quick and flexible decisions in fast changing markets.